Thank President Trump for Ending the Obamacare Insurance Bailouts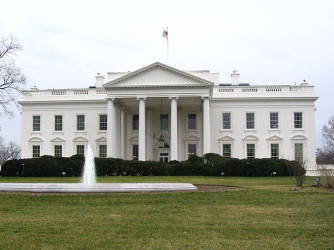 President Trump announced that he will end President Obama's subsides to health insurance companies, which were never authorized by Congress.
"Based on guidance from the Department of Justice, the Department of Health and Human Services has concluded that there is no appropriation for cost-sharing reduction payments to insurance companies under Obamacare," the White House said in a statement. "In light of this analysis, the Government cannot lawfully make the cost-sharing reduction payments."
These bailout payments are unconstitutional and are very bad policy. Americans should never be forced to pay for corprate welfare.
Please thank President Trump for having the courage to end these unlawful bailouts.